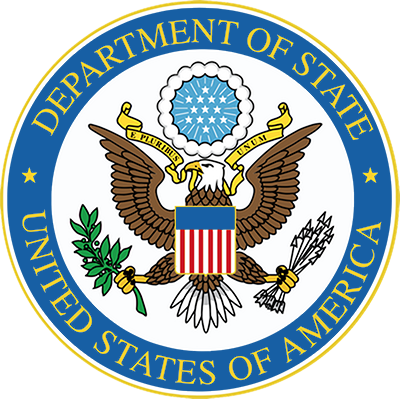 The U.S. Consulate General in Guayaquil is pleased to announce that representatives from the Consulate will offer notarials, accept passport applications, and deliver received passports in the City of Cuenca on Tuesday, April 12, 2016.
Where: Abraham Lincoln Center
Calle Borrero 5-18 y Honorato Vásquez
When: Tuesday, April 12, 2016, 8:30 AM to 11:30 AM
Forms:
Please bring applications correctly filled out, along with originals and copies of citizenship documents (passport and birth certificate for children under the age of 16 and IDs of parents). Visit our website for forms and step-by-step instructions: http://guayaquil.usconsulate.gov/service.html
IMPORTANT:
Payment for notarial and passport applications can only be accepted in the form of a cashier's check ("un cheque de gerencia") from any Ecuadorian bank. The cashier's check should be written out to "U.S. Disbursing Officer" and may be obtained from any Ecuadorian bank if one has an account at that bank. We regret that we are not able to accept any other type of payment during our outreach visits. If your bank requires the Embassy's RUC, it is 1791845986001. For information on the fees for each type of service, please visit http://guayaquil.usconsulate.gov/acs-fees.html.
Passports:
If you believe that your passport is ready for pick-up, please send an email to acsguayaquil@state.gov by noon on Friday, April 8. You will receive an email confirming if we are able to bring it to Cuenca.
Appointments:
Please schedule your appointment using the following link: http://bit.ly/1pMk7Tw