Spanish to English Certified Translations in Toronto (Canada) for student visas, work permits, and permanent residency applications (IRCC)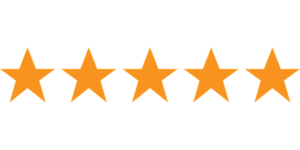 9h05 Canada offers Spanish to English certified translation services in the city of Toronto (and the rest of Canada) for immigration purposes for the IRCC (Immigration Refugees Citizenship Canada):
Spanish to English Certified Translations
English to Spanish Certified Translations
Hindi to English Certified Translations
All our translations are certified and accepted by the IRCC (Immigration Refugees Citizenship Canada):
Student Visas and Work Permits
Permanent Residencies
Citizenship Application
Extension Requests
Refugee and Asylum Requests

Whatsapp
QUICK TURNAROUND TIMES FOR YOUR TRANSLATIONS
Get your Spanish to English Certified Translations from 9h05 Canada. Super short turnaround times and certified hard & soft copies for a single fee.
Translations delivered in 1-3 business days1
QUALITY TRANSLATION SERVICES DELIVERED TO YOU
Thanks to our translation process and QA, we can offer superior Spanish to English certified translations for each and every step of Canadian immigration.
Unmatched quality of our translations

WhatsApp
CERTIFIED TRANSLATION SERVICES IN TORONTO, CANADA
Our Spanish to English Certified Translations for IRCC are fully accepted for all your visitor visas, study permits, work permits, asylum or refugee applications, and even, citizenship applications.
Acceptance guaranteed for your translations
AFFORDABLE AND EASY-TO-PURCHASE CERTIFIED TRANSLATION SERVICE
We have tailored our range of Spanish to English Certified Translation services to provide you the best quality at a fair price. All this is backed up by 9h05 Canada's seal of trust and the professionalism of our qualified linguists.
$59 for the first page2 & $49 next pages
Certified Translators in Canada
At 9h05 Canada, we offer certified translations in any combination between Spanish, Hindi, and English for all legal and general purposes including the IRCC.

whatsapp
Experience. Expertise. Excellence.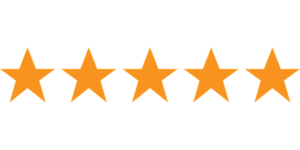 Established in 2009, 9h05 International is a translation agency with years of industry experience, backed up by qualified linguists and trusted by thousands of happy customers around the globe who have put faith in our outstanding translation services.
Get our Spanish to English Certified Translation Services in Canada
Refugee Status and Citizenship Applications
We are experienced in translating documents for refugee status and citizenship applications in Canada. Our translation agency in Canada offers certified translations to successfully claim refugee status or apply for citizenship in Canada. (Disclaimer: Please note that we neither offer legal advice nor assist with any immigration process. We only provide quality translations that meet the acceptance criteria of IRCC.)

Let's talk
Permanent Residence Applications
In order to apply for Canadian citizenship, you must submit a myriad of documents to meet all the requirements put in place by the IRCC (Immigration, Refugees, Citizenship of Canada) in order to obtain Canadian citizenship and passport.
These documents must be translated either in English or in French from Spanish, French, or Hindi.
Visitor Visa and Study Permits
Get our certified translation services in Toronto (and the rest of Canada) for your visitor visas and study permits. We translate the following documents, among others, on a regular basis:
Bank certificates
Student documents (degrees, diplomas, transcripts, etc.)
Civil Registry documents (birth, marriage, divorce, and common-law relationship certificates)
Notarized documents
And many more

Let's talk
Get in touch with 9h05 Canada for your Spanish to English Certified Translations
We offer certified translations accepted by the IRCC for each and every step of the immigration process (visitor visas, study permits, refugee status, and citizenship applications).
Contact us:
Call us:

+1 (647) 782-8362
1 Turnaround time of two to three business days applies to a certified/notarized translation of documents up to five pages or 1000 words. For larger translation projects, add an additional 1-2 workdays for every 5 pages or 1000 words. Turnaround time is merely indicative and subject to the operational capacity of 9h05 Canada and does not constitute a legal obligation. Under all circumstances, 9h05 Canada will do its best to comply with the agreed-to deadline.
2 One page (i.e. one side of paper) equals to a maximum of two hundred fifty words. Pages that exceed this number will be charged an additional fee to reflect the exact volume, and a fair price will be applied. Prices are subject to change without prior notice.
General Terms Apply:
A minimum fee may apply per project. Delivery of physical copies via courier/regular mail available at an additional fee.
We do not offer any legal advice or service for any immigration process in Canada.
Please indicate clearly if you require an ATIO-certified translation beforehand. At the moment, we do not handle ATIO-certified translations.
Mistakes in translation, if any, are corrected at no extra charge. All stylistic changes shall incur a partial translation fee and a full notarization fee.
Full prepayment is required to confirm, assign, and begin a project.
No refunds shall be made under any circumstances once payment has been received.
Contacting 9h05 Canada over the phone, email, or WhatsApp and hiring our services shall be an indication of the fact that you have read, understand, and agree to these terms and conditions.