Translating criminal records to obtain a professional visa in Ecuador
One of the main requirements for obtaining a professional visa in Ecuador is the presentation of your criminal record from your country of origin. If the criminal record certificate is not in Spanish, you need to translate it to Spanish through a certified translation agency such as 9h05 del Ecuador.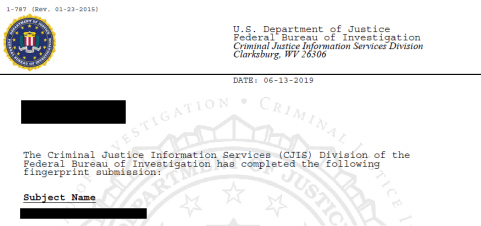 Remember that if you come from certain federal republics, such as the United States, you need both your state criminal record certificate and your federal criminal record certificate given by the FBI. For other countries such as Canada or India you only need to present your national criminal record certificate.
Be careful. Any document issued abroad, such as professional degrees, birth certificates, marriage certificates, criminal records, etc. must have the apostille of your country of origin except in the case of countries that are not signatories of The Hague convention.
Once you obtain this (these) certificate(s) with their respective apostille(s), you need to get a certified translation of them through a certified translation agency such as 9h05 del Ecuador and then notarize them through the same agency. The process works as follows: once the certified translation is finished, the translator goes to a notary public in Ecuador where he or she recognizes his or her signature before the notary public. Once this is done, the document is ready to be presented before the presiding authority: Ministry of Foreign Relations and Human Mobility.
We offer competitive prices for this translation and our certified translations from English, Portuguese, French, German, Italian, Russian, Catalan, Dutch or even Arabic, among others, are accepted in all public institutions in Ecuador.
At 9h05 we offer free advice about the process and the steps to follow. Visit us at our office in Quito, Ecuador located at:
Juan León Mera N22-231 y Roca
Edificio Cronos • Oficina 501
Quito • Ecuador
Mondays to Fridays 8 am to 6 pm.
If you contact us from other cities, we can send your certified translations from Quito to anywhere in the country including the Galapagos Islands.
Phone: (02) 250 11 10
WhatsApp: 09 84 26 56 53
Email: quito@9h05.com