Membrerships: American Translators Association ATA
9h05 International is a corporate member of the American Translators Association. This translation association is a regulatory body of translation professionals worldwide. Membership is usually required for translations to be recognized in the United States, especially in several public and private universities and public entities.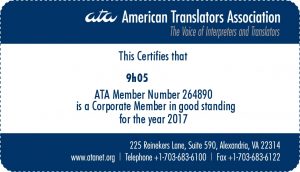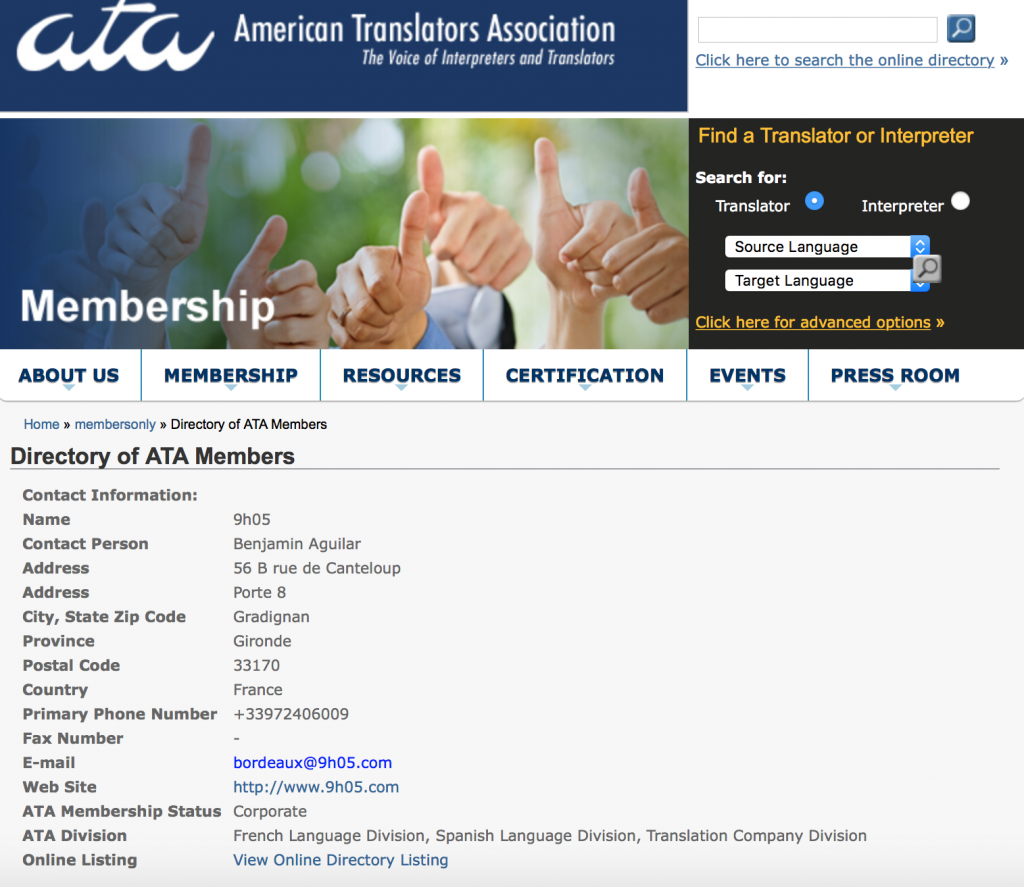 Our complementary services
Translation certification and notarization
Translation security: verify online the validity of a translation issued by 9h05 for greater security (navigate to https://www.9h05.com/security/ and enter the serial number of the translation that you want to verify)
Access our archive of translations completed since 01/01/2011
We accept all payment methods: cash, transfer, check, credit card or PayPal
WANT TO KNOW MORE ABOUT OUR SERVICES?
Contact us by telephone (Monday-Friday, 8:00 AM – 6:00 PM Ecuador time):
(02) 250 11 10 / 09 84 26 56 53
If you are abroad, you can call during our business hours:
+33 972 48 3666
Visit us at our customer service center in Quito:
Juan León Mera N21-241 y Ramón Roca
Edificio Cronos · Piso 5 · Oficina 501
Quito
Send us an email with your request:
quito@9h05.com
[vntd_contact_form id="3681″]